Rail Trail in Delaware County, Pennsylvania
The Chester Creek Trail is a direct result of the vision and long efforts of our founder, Mike Fusco. In the early 1990's Mike had an inspiration that a nearby unused rail line could be turned into a rail-trail for the community.   
Mike, current FOCCB President Barry Pinkowicz, Ira Josephs and others formed the Friends of the Chester Creek Branch (FOCCB) as a registered 501(c)3 non-profit to advocate for the development of a multi-use trail.  FOCCB was originally supported as a part of the Chester-Ridley-Crum Watersheds Association in 1994, but became a separate entity in 1997.Mike worked tirelessly on this project for many years, and SEPTA agreed to lease the long-unused Chester Creek Railroad line to Delaware County and FOCCB in 2005, following a feasibility study completed in 2002. An engineering study began in 2009, and final project approval for Phase I came in November 2014, with construction of the 2.8 mile-long Phase 1 section completed by the end of 2016.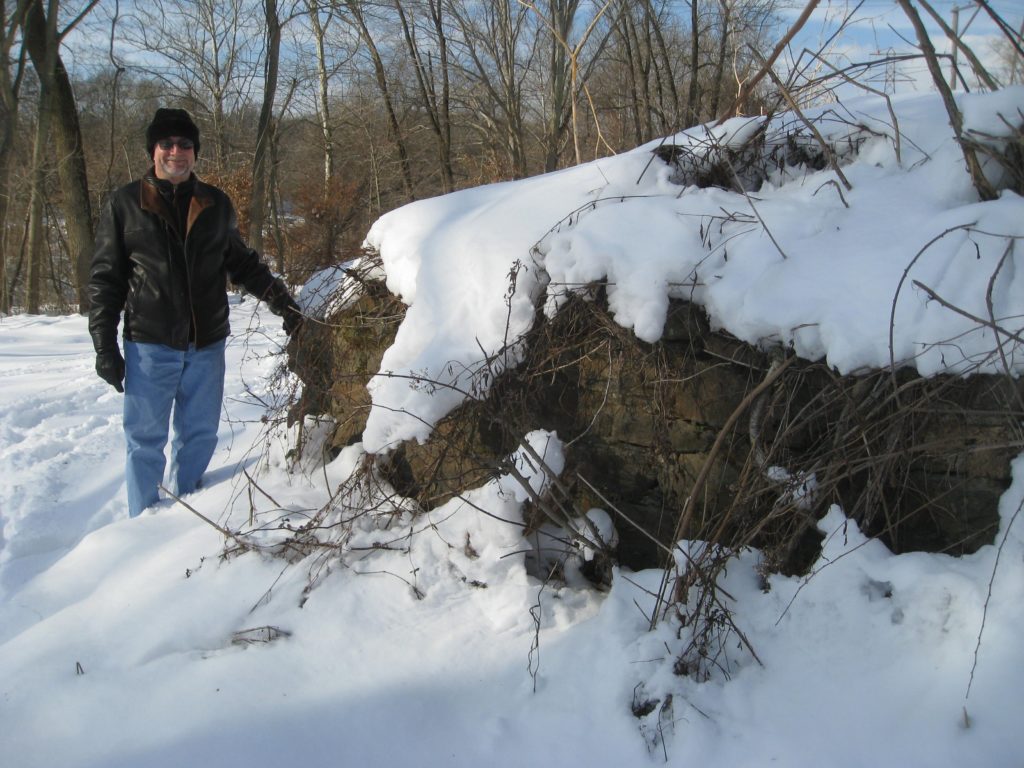 Sadly, Mike did not live to see the fruition of his many years of labor, as he passed away unexpectedly on February 22, 2014.  Mike spent countless hours of his time and energy on this passion so near and dear to his heart, and was out walking the future trail in heavy snow a month before he died.  Mike was known for his kindness and generosity to other people, and for his quiet determination to see his vision through. He was also a devoted family man, avid Phillies fan, nature lover, cyclist, and traveler, and left behind his wife Val and a large extended family.  At the time of his passing, he worked as an Environmental Health and Safety Director for Safety-Kleen Corporation as part of a 25-year history with the company. Despite a heavy travel schedule, he still found time for his long-time vision of a trail. On the day before he died he signed the sublease agreement with Delaware County and said  "I think that the trail is really going to happen!
John Paulson, FOCCB's Treasurer, has stated that it has taken about three volunteers to handle the work that Mike did while holding a full-time job. FOCCB is honored to carry on his legacy, and we know that Mike would be delighted with the beautiful completed 2.8 mile section as well as the upcoming expansion to both ends of the existing trail.  Within a few years the trail will run from the Wawa Train Station to Bridgewater Road in Aston.
The Chester Creek Rail Trail is a tangible legacy of Mike's efforts, and we also celebrate the idea that an ordinary citizen can achieve lasting good through hard work and seeking out other like-minded members of the community.  These included Andy Reilly, who helped make the case for the trail with Delaware County and SEPTA, and many others too numerous to mention here.
We also owe a debt of gratitude to Gordon Laubach, a long-time supporter whose fight with ALS ended before the trail was complete.  In his memory, FOCCB continues to advocate for making the trail network accessible to all, including people with mobility challenges who require motorized wheelchairs and/or other assistive devices.